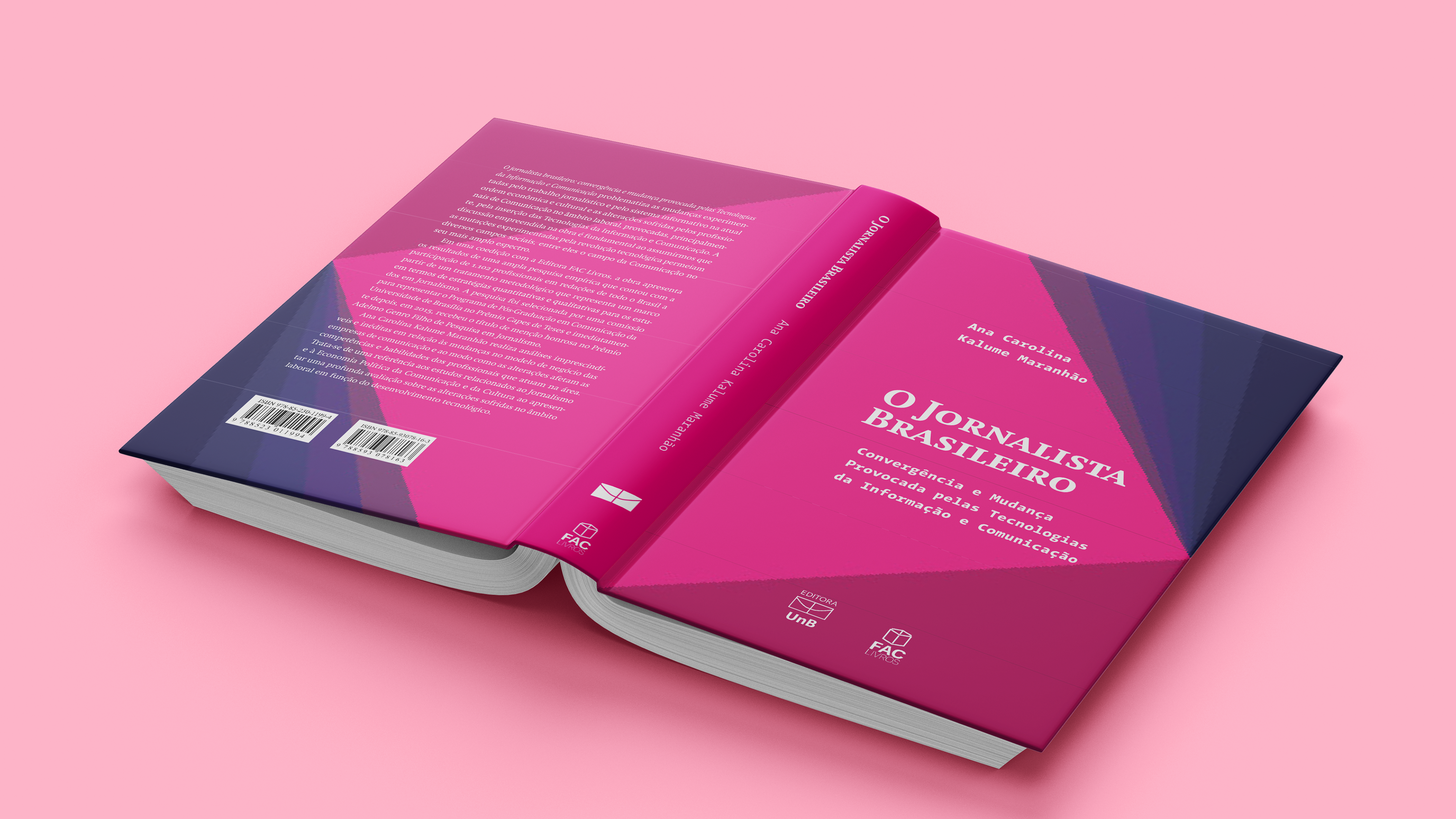 O Jornalista Brasileiro
 subtitled "Convergence and Change caused by the Technologies of Information and Communication", the book explores the changes that came about on the working routines of journalists and how news are now produced.
Originally the Ph.D. thesis of Ana Carolina Kalume Maranhão, defended at the University of Brasilia's Faculty of Communication, where Ana Carolina teaches; it got further edited and published by the Editora UnB (University Press) and FAC Livros (Faculty Press). The book has a typographic treatment that references newspapers and digital technologies aesthetics in a manner that is not overpowering.